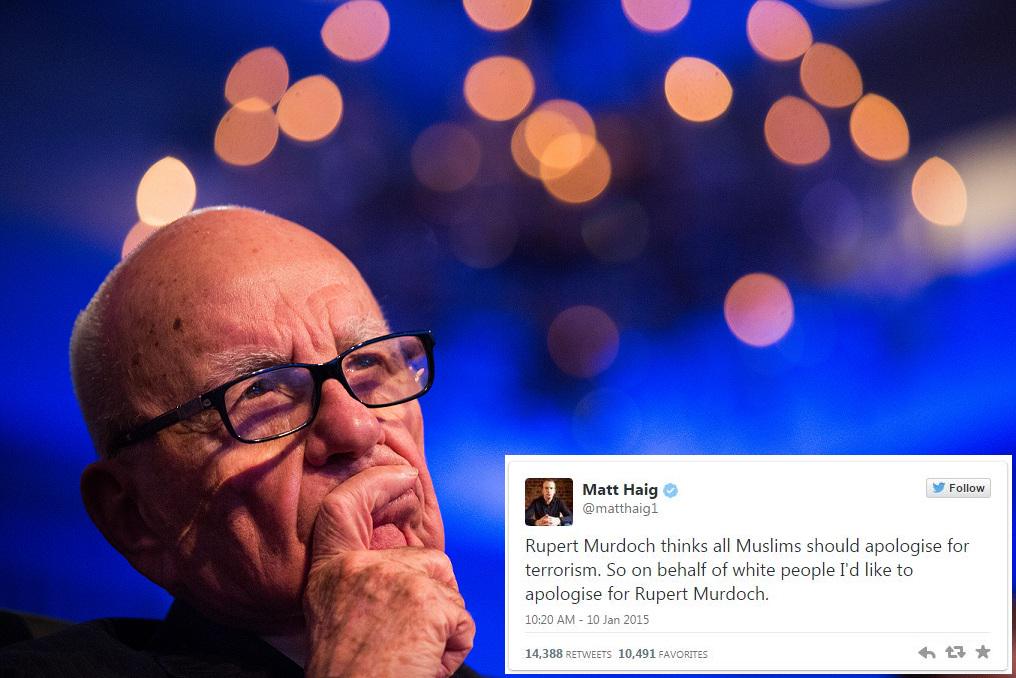 "Может быть, большинство мусульман мирные, но пока они не признают и не уничтожат их растущий джихадистский рак, они должны нести ответственность."






Maybe most Moslems peaceful, but until they recognize and destroy their growing jihadist cancer they must be held responsible.

— Rupert Murdoch (@rupertmurdoch) 10 января 2015
Мэт Хэйг ответил:
"Руперт Мердок считает, что все мусульмане должны извиниться за терроризм. Так, от имени белых людей, я хотел бы извиниться за Руперта Мердока."




Rupert Murdoch thinks all Muslims should apologise for terrorism. So on behalf of white people I'd like to apologise for Rupert Murdoch.

— Matt Haig (@matthaig1) 10 января 2015